Elevate your living space with our "Faithful Daily Bible Affirmations Square Acrylic Plaque." This exquisite piece of Christian decor is meticulously crafted from premium acrylic, embodying the enduring power of faith. Measuring 6.5" in height and 6.0" in width, it rests elegantly on a wooden base, infusing your surroundings with grace and stability. The sleek acrylic depth of 0.1" adds a modern touch, making it a captivating focal point in any room.
Enhance your plaque by selecting the optional wooden base with built-in LED lights. This upgrade transforms your plaque into a mesmerizing nightlight or a gentle bedside lamp, radiating colorful hues that inspire tranquility and reverence.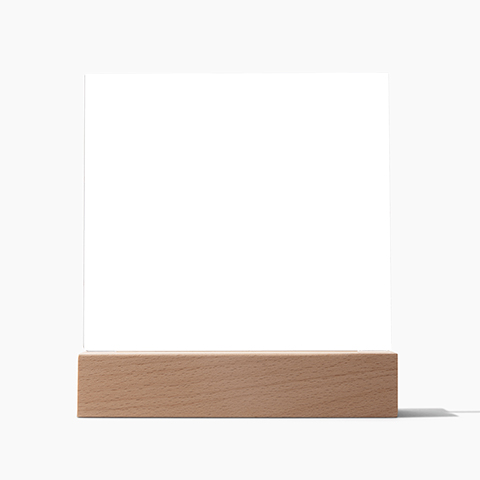 Product Specifications:
Material: Premium Acrylic
Size with Wooden Base: 6.5" (165mm) height x 5.9" (150mm) width
Acrylic Depth: 0.1" (5mm)
Wooden Base: 1.2" (30mm) height x 5.9" (150mm) width x 1.8" (45mm) depth
Optional: Wooden Base with Colorful Built-in LED Lights
Design: Sharp, Detailed Printed Bible Affirmations
Each order is meticulously packaged, a testament to the care and dedication we put into every piece. This plaque is not merely an ornament but a cherished keepsake that resonates with the core of your beliefs, destined to be treasured for a lifetime.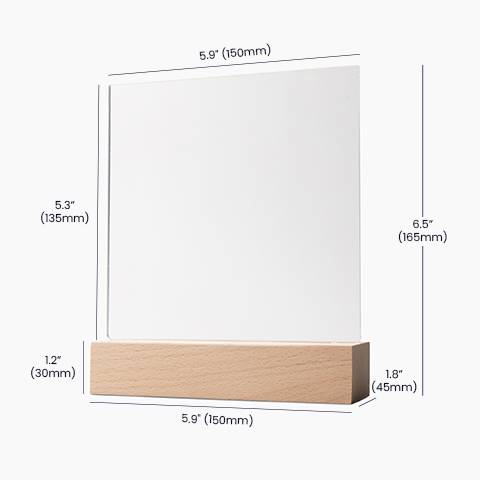 Embrace the power of faith and positivity. This plaque is perfect for office decor, a self-care encouragement gift, desk decor for kids, teens, and adults. Its size is ideal for a desk or nightstand, serving as a constant source of inspiration and affirmation. Add our "Faithful Daily Bible Affirmations Acrylic Plaque" to your cart and let its presence illuminate your surroundings with unwavering inspiration. Perfect for your home or as a thoughtful Christian gift that captures the essence of devotion and affirmation. Each order is lovingly packaged and ready to be cherished for a lifetime!
See what people are saying
about us