Embrace the power of daily affirmations and strengthen your faith with our God Says I Am Daily Affirmations Acrylic Plaque. This beautiful and inspirational plaque serves as a reminder to put on your armor of God every day. It features a thought-provoking design with the words "You Say:" and "God Says:" followed by uplifting affirmations based on scripture.
Crafted from premium acrylic, this plaque is designed to be a lasting symbol of faith. Measuring 6.5" in height and 6.0" in width, it comes with a wooden base that adds elegance and stability to the display. The acrylic depth is 0.1" for a sleek and modern look. As an optional upgrade, you can choose a wooden base with colorful built-in LED lights, creating a beautiful nightlight or dim lamp for her nightstand.
The God Says I Am Daily Affirmations Plaque includes 13 uplifting affirmations that will inspire and encourage her on a daily basis. Along with the powerful words, the design features cute emoji illustrations of the cross, hearts, and flowers, adding a touch of visual charm.

This plaque is not just a gift; it's a daily source of inspiration and a reminder of God's love and guidance. Made from high-quality acrylic, it showcases a sharp and detailed printed design that will stand the test of time. Each plaque is crafted with care and shipped within 2-4 business days from the USA.

Whether it's a baptism gift, a scripture dedication, or a communion gift for her, this God Says I Am Daily Affirmations Acrylic Plaque is a unique and sentimental present that will bring daily inspiration and serve as a constant reminder of God's presence in her life.

Order now and provide a meaningful gift that will uplift her spirit and strengthen her faith. Let this plaque be a beacon of positivity and a source of encouragement on her journey.

If you have any questions or need further assistance, feel free to reach out.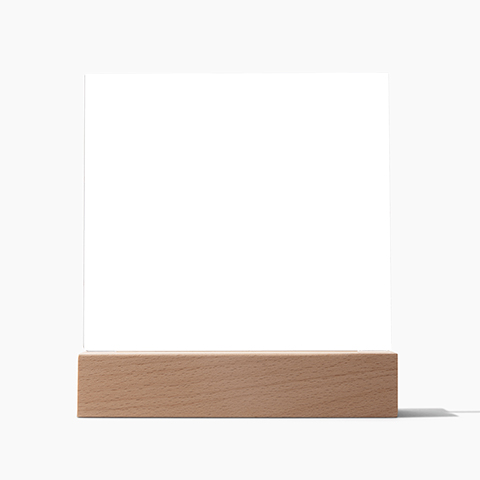 Product specifications: 
Premium acrylic 
Size with wooden base: 6.5" (165mm) height x 5.9" (150mm) width
Acrylic Depth: 0.1" (5mm)
Wooden base: 1.2" (30mm) height x 5.9" (150mm) width x 1.8" (45mm) depth
(Optional) Wooden base with colorful built-in LED lights
Sharp, detailed printed design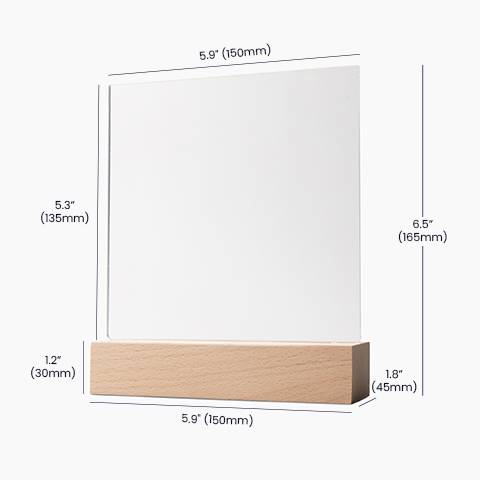 Each order is lovingly packaged and ready to be cherished for a lifetime!
See what people are saying
about us