Nurture a world of positivity and self-esteem with our "Kid Daily Affirmations Acrylic Plaque." This special piece is thoughtfully designed to provide daily reminders for children, fostering self-care, confidence, and a positive outlook.
Designed with little hearts in mind, this plaque measures 6.5" in height and 6.0" in width, making it an ideal fit for a nightstand or desk. Crafted from premium acrylic, it brings a touch of inspiration to any space. With an acrylic depth of 0.1", it boasts a modern aesthetic that captures attention.

Help your child embrace self-love and a vibrant outlook on life. This plaque serves as a tool to nurture self-esteem and promote positivity. It's more than decor—it's a touchstone for growth and encouragement.

Celebrate the beauty of childhood with the "Kid Daily Affirmations Acrylic Plaque - Positive Self-Care for Nightstand or Desk." Incorporate it into your child's space as a source of daily inspiration and watch their confidence and positivity blossom. Ideal for bedrooms, study areas, or any space where children thrive. Add it to your collection and empower the young ones with the gift of self-affirmation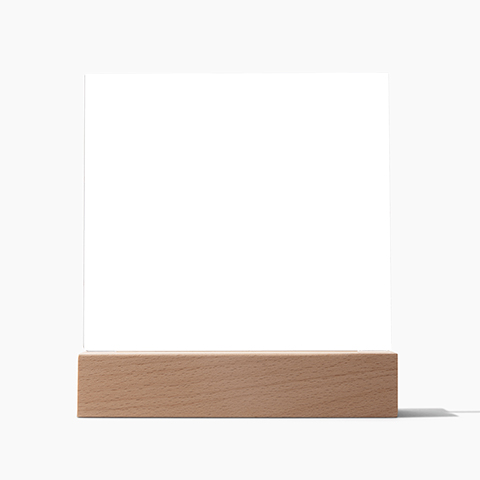 Your plaque will be made from high quality acrylic and will feature a professionally printed design. This present makes for a truly unique and sentimental gift that will be treasured for years to come!
Product specifications: 
Premium acrylic 

Size with wooden base: 6.5" (165mm) height x 5.9" (150mm) width

Acrylic Depth: 0.1" (5mm)

Wooden base: 1.2" (30mm) height x 5.9" (150mm) width x 1.8" (45mm) depth
(Optional) Wooden base with colorful built-in LED lights

Sharp, detailed printed design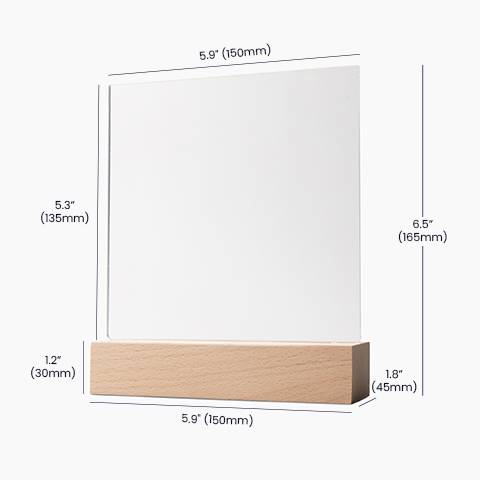 Each order is lovingly packaged and ready to be cherished for a lifetime!
See what people are saying
about us