Celebrate the sacred occasion of baptism with our Personalized Custom Acrylic Plaque. This beautiful plaque is a thoughtful and meaningful gift that will commemorate the special day and serve as a reminder of faith and love.
The plaque features a professionally printed design that incorporates the powerful message: "Never forget how much you are LOVED! Embrace the strength of the Full Armor Of God as you journey through life, knowing that love, faith, and truth will guide your path. May this remind you to stand firm, shine with Righteousness and wield the sword of the Spirit."
You can personalize the plaque with your name and the baptized person's name and date. Alternatively, you have the option to customize it with "Love, Grandma & Grandpa" or "Love, Mom & Dad" instead of the baptized date, adding a personal touch to this heartfelt gift.

Crafted from premium acrylic, the plaque boasts sharp and detailed printed design. It comes with a wooden base that enhances its elegance and stability. The size of the plaque with the wooden base is 6.5" (165mm) in height and 6.0" (150mm) in width, with an acrylic depth of 0.1" (5mm). The wooden base measures 1.2" (30mm) in height, 6.5" (165mm) in width, and 1.8" (45mm) in depth.

For an additional touch of enchantment, you can opt for the wooden base with colorful built-in LED lights, creating a captivating display piece.

Our Personalized Custom Acrylic Plaque for Baptism makes a truly unique and sentimental gift that will be cherished for years to come. It's perfect for commemorating baptisms, confirmations, and other religious milestones. Surprise your grandson with this heartfelt baptism gift or present it to a loved one to celebrate their faith journey.

Order now and honor the sacred moment of baptism with a personalized keepsake that represents the love, faith, and strength of the Full Armor Of God.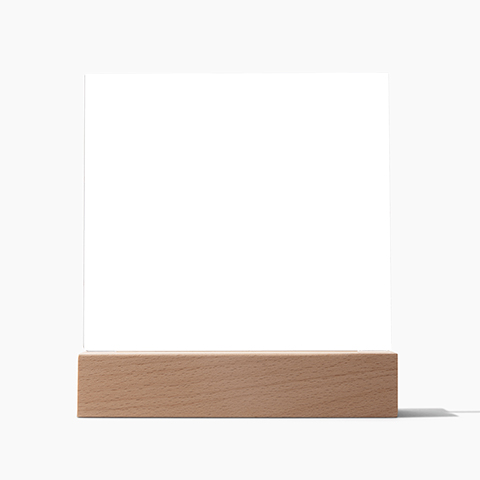 Product specifications: 
Premium acrylic 
Size with wooden base: 6.5" (165mm) height x 6.0" (150mm) width
Acrylic Depth: 0.1" (5mm)
Wooden base: 1.2" (30mm) height x 6.5" (165mm) width x 1.8" (45mm) depth
(Optional) Wooden base with colorful built-in LED lights
Sharp, detailed printed design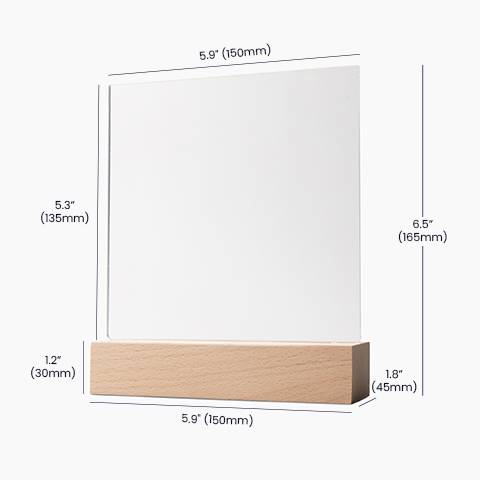 Each order is lovingly packaged and ready to be cherished for a lifetime!
See what people are saying
about us