Immortalize Your Love Story with a Personalized Acrylic Heart Plaque
Celebrate your unique journey of love with our stunning Personalized Marriage Prayer Acrylic Heart Plaque. This exquisite keepsake allows you to showcase your most cherished memories and capture the essence of your special bond. Our skilled craftsmen meticulously design each plaque, creating a work of art that symbolizes the depth of your love and commitment.
Your Love Story, Forever Preserved in Acrylic
Crafted from high-quality, crystal-clear acrylic, this heart-shaped plaque is a timeless testament to your love. The transparent material beautifully accentuates the vibrant colors of the personalized photo, making it the focal point of this elegant piece. Whether it's a candid snapshot from your wedding day or a heartfelt moment captured during your honeymoon, the personalized photo transforms this plaque into a treasured memento, forever preserving your love story.
Uniquely Tailored to Your Love

Customize your Marriage Prayer Acrylic Heart Plaque with your names and the significant year that marks a milestone in your relationship. This personalization adds a touch of intimacy, making this piece truly one-of-a-kind. The elegant typography and expert engraving lends a sense of sophistication, enhancing the overall appeal of the plaque.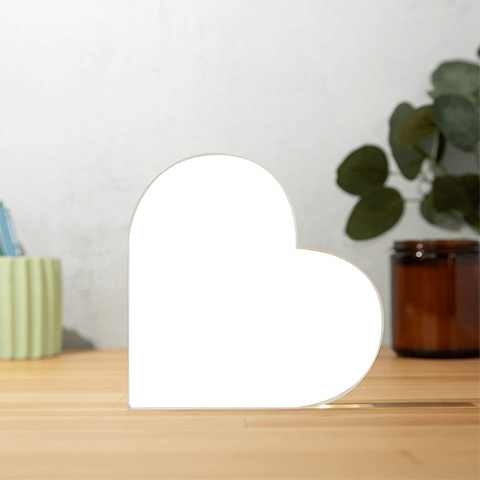 Your plaque will be made from high-quality acrylic and will feature a professionally printed design. This present makes for a truly unique and sentimental gift that will be treasured for years to come!
Product specifications: 
Premium acrylic 
Size: 4.9" (124mm) x 4.9" (124mm)
Depth: 0.6" (15mm)
Sharp, detailed printed design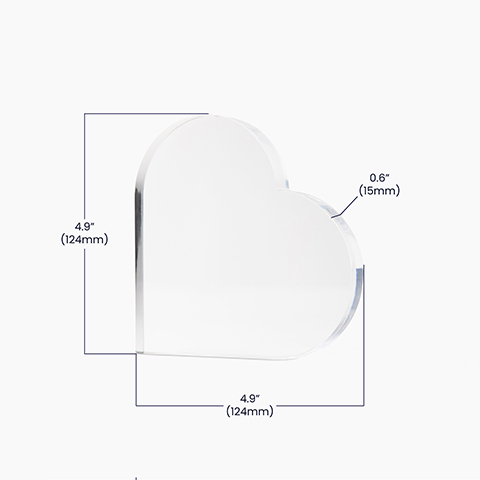 Each order is lovingly packaged and ready to be cherished for a lifetime!
See what people are saying
about us